Wall Calendar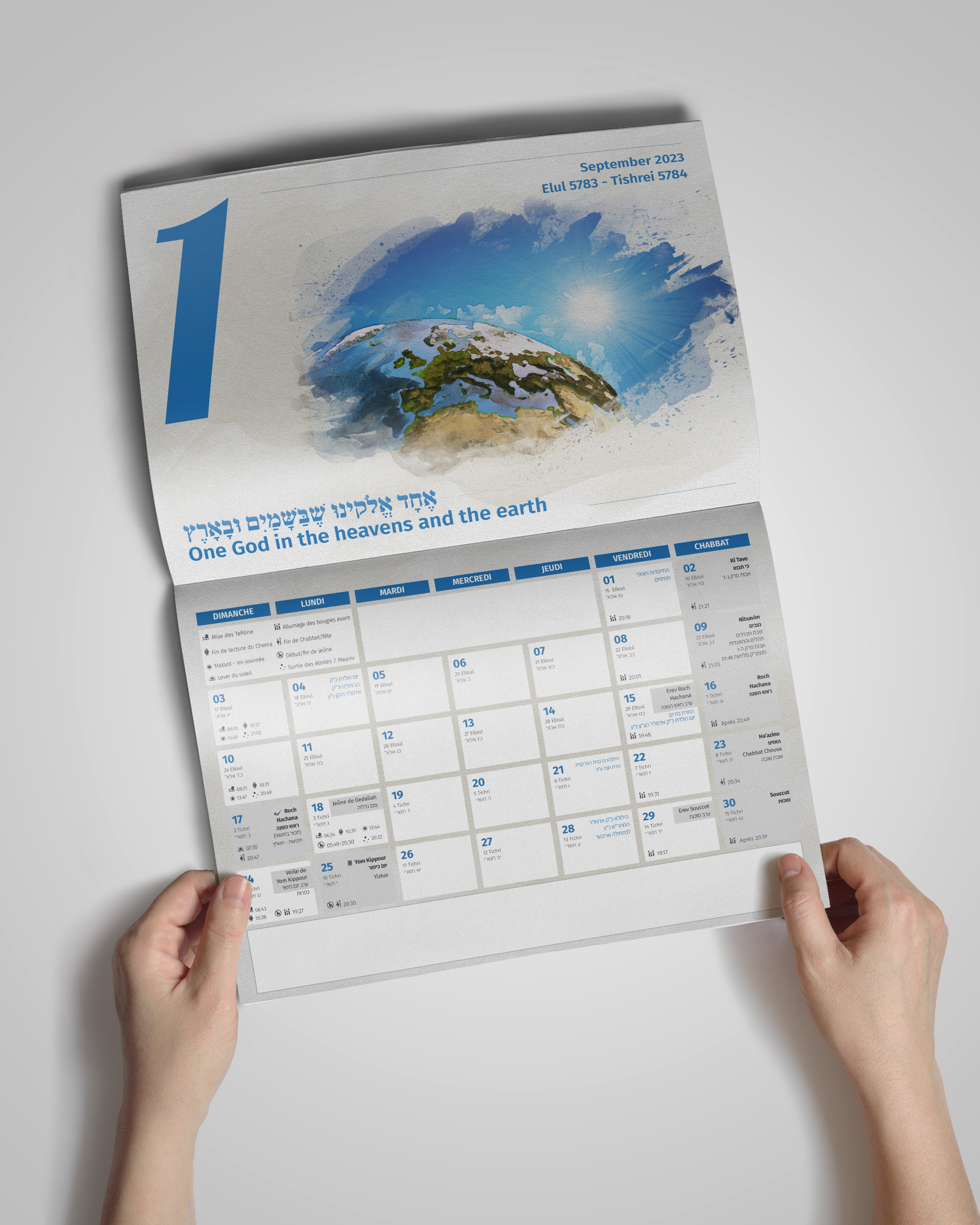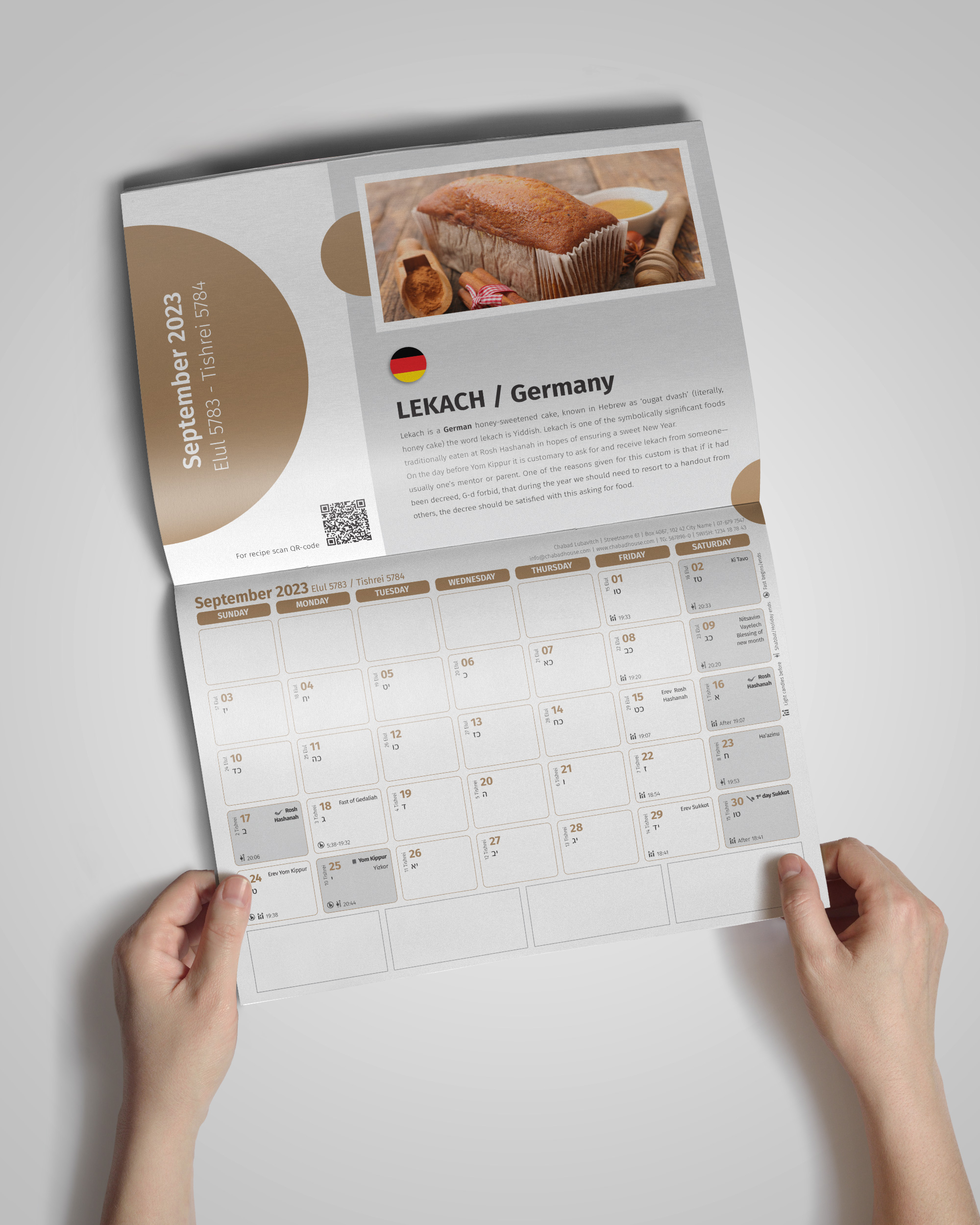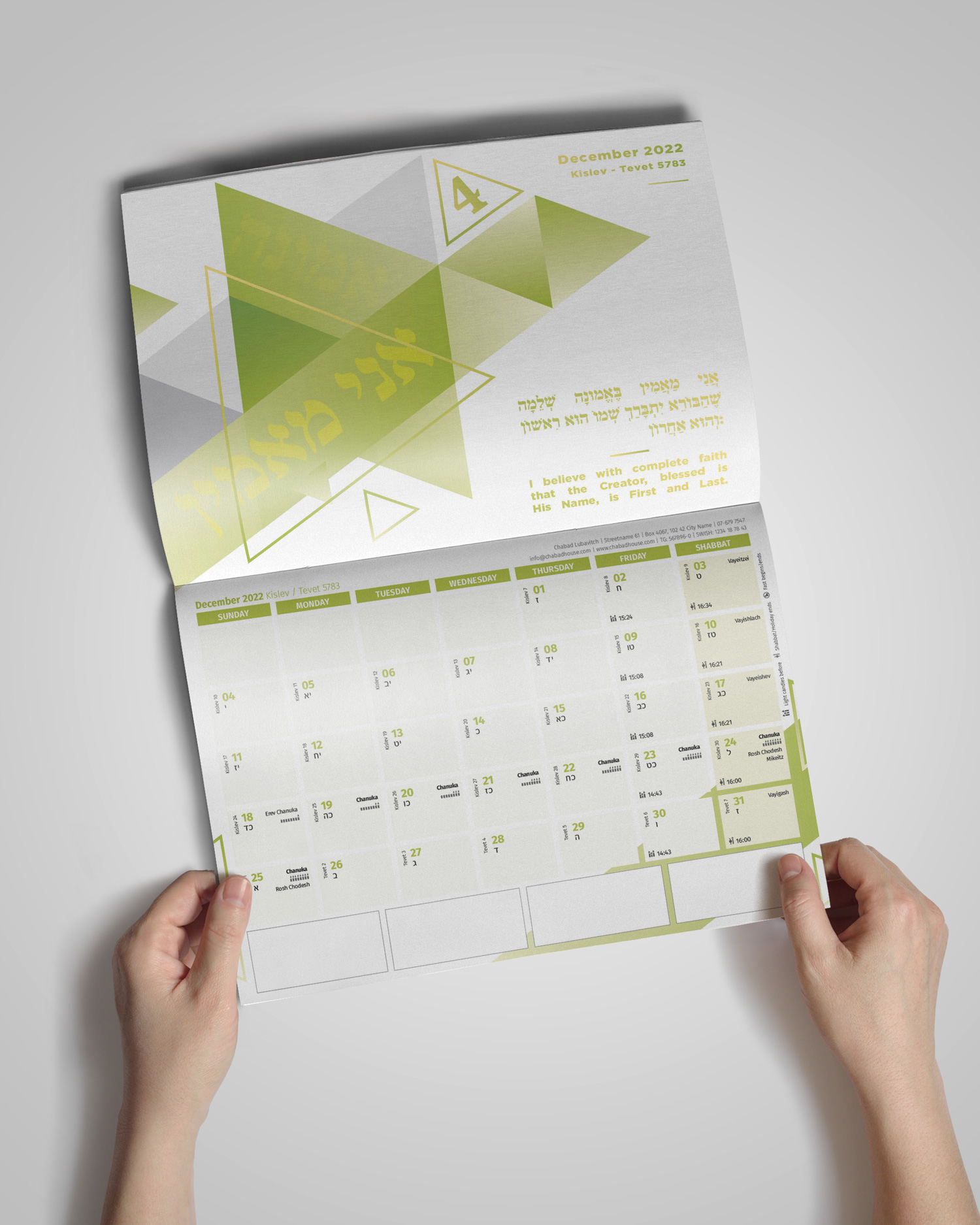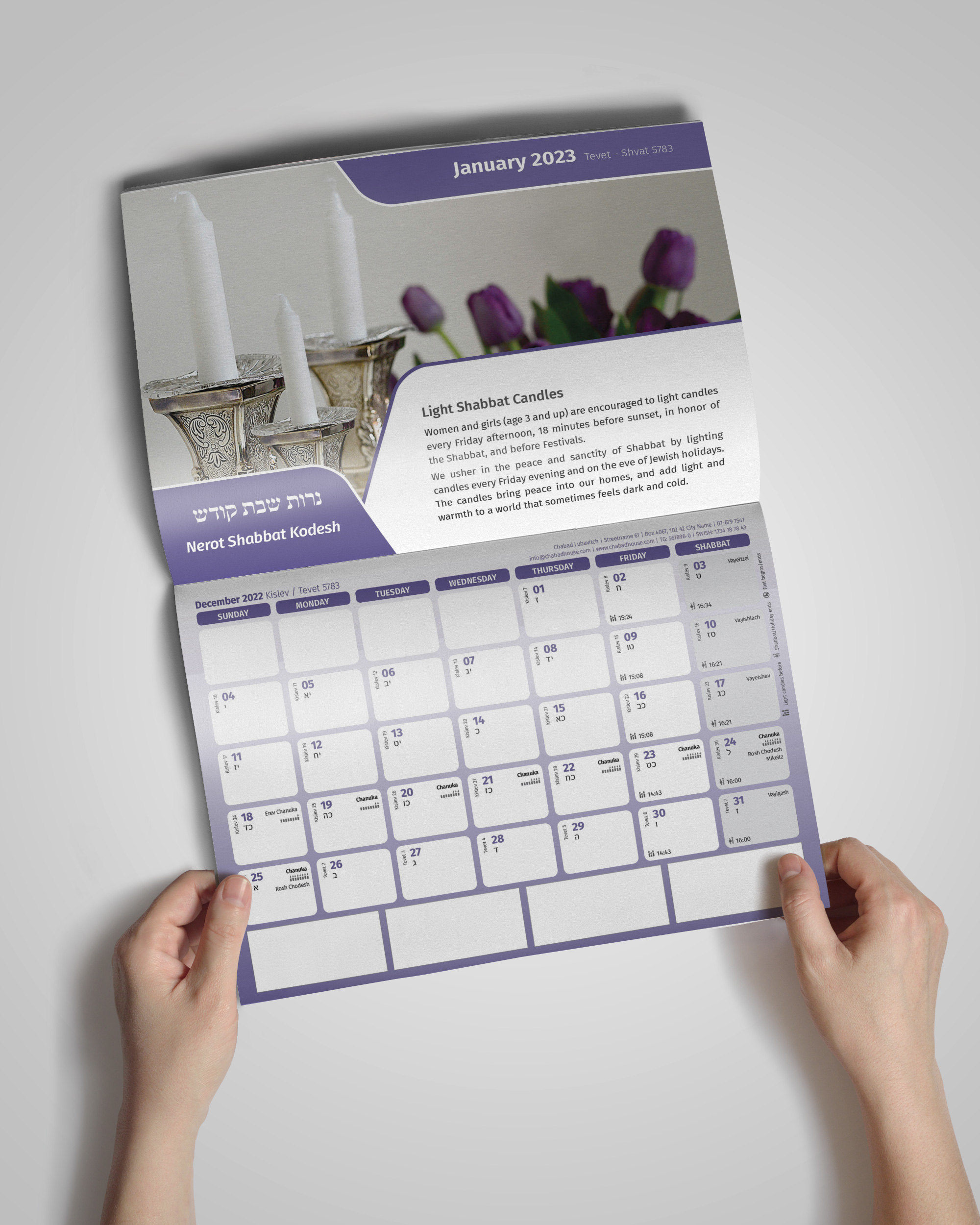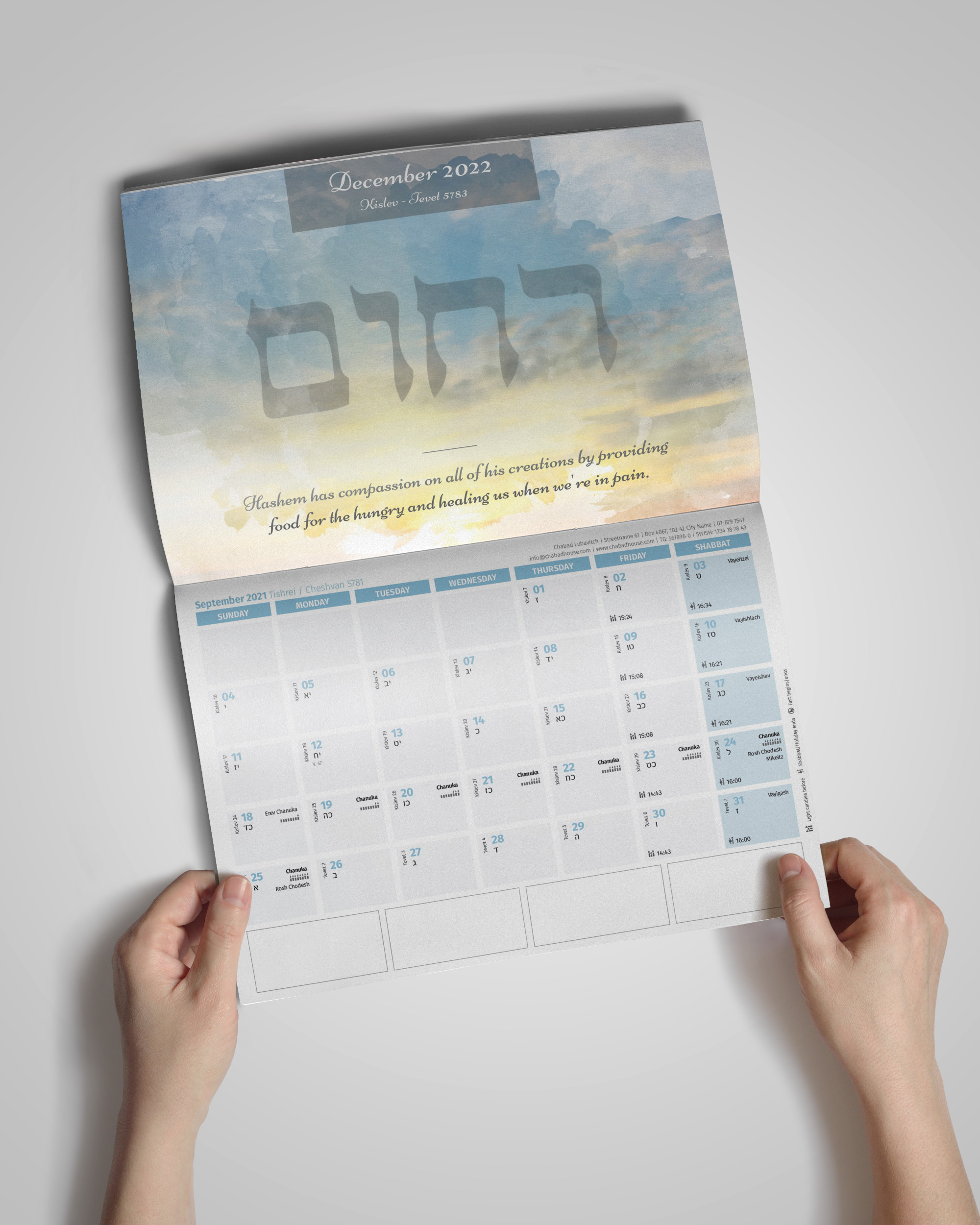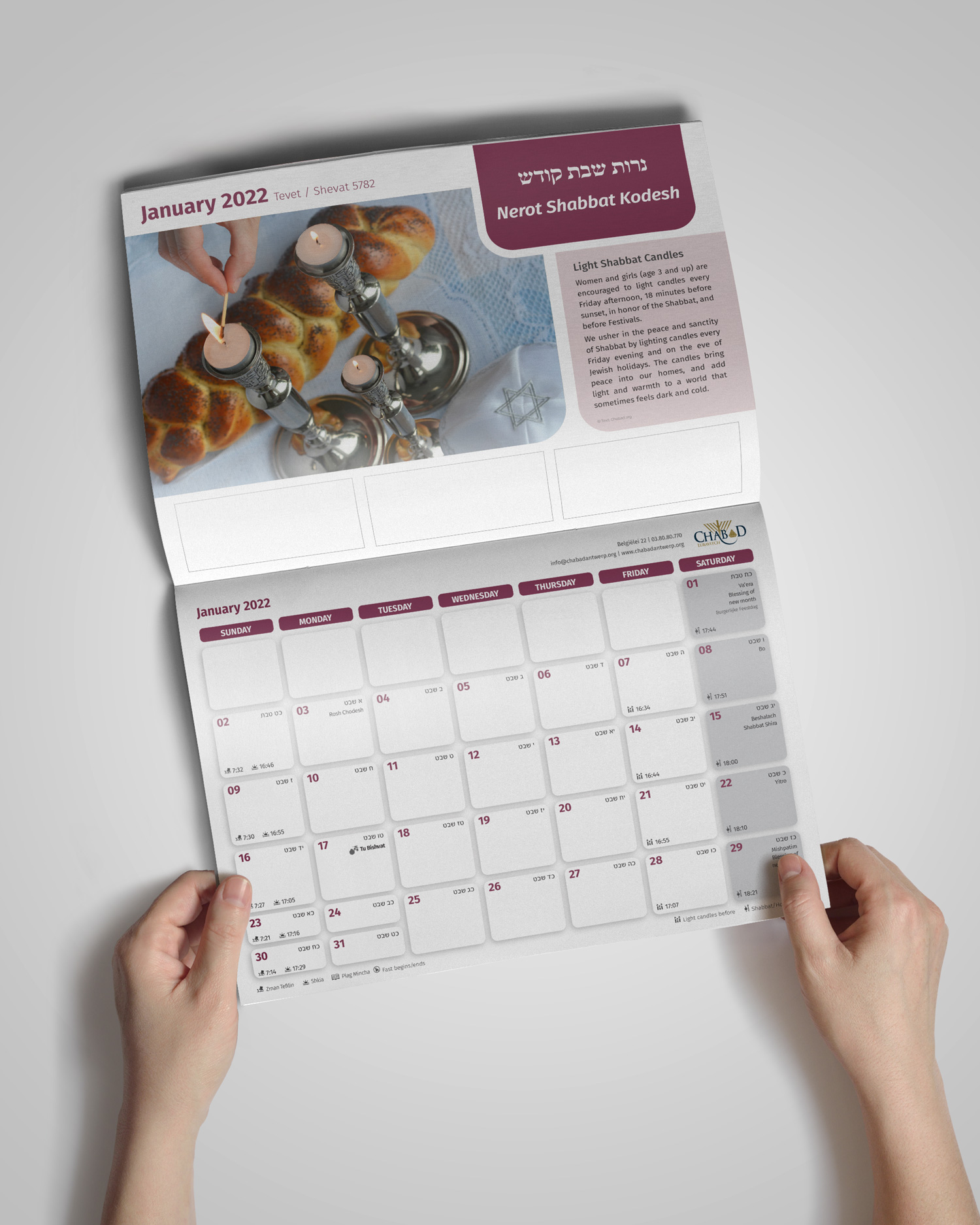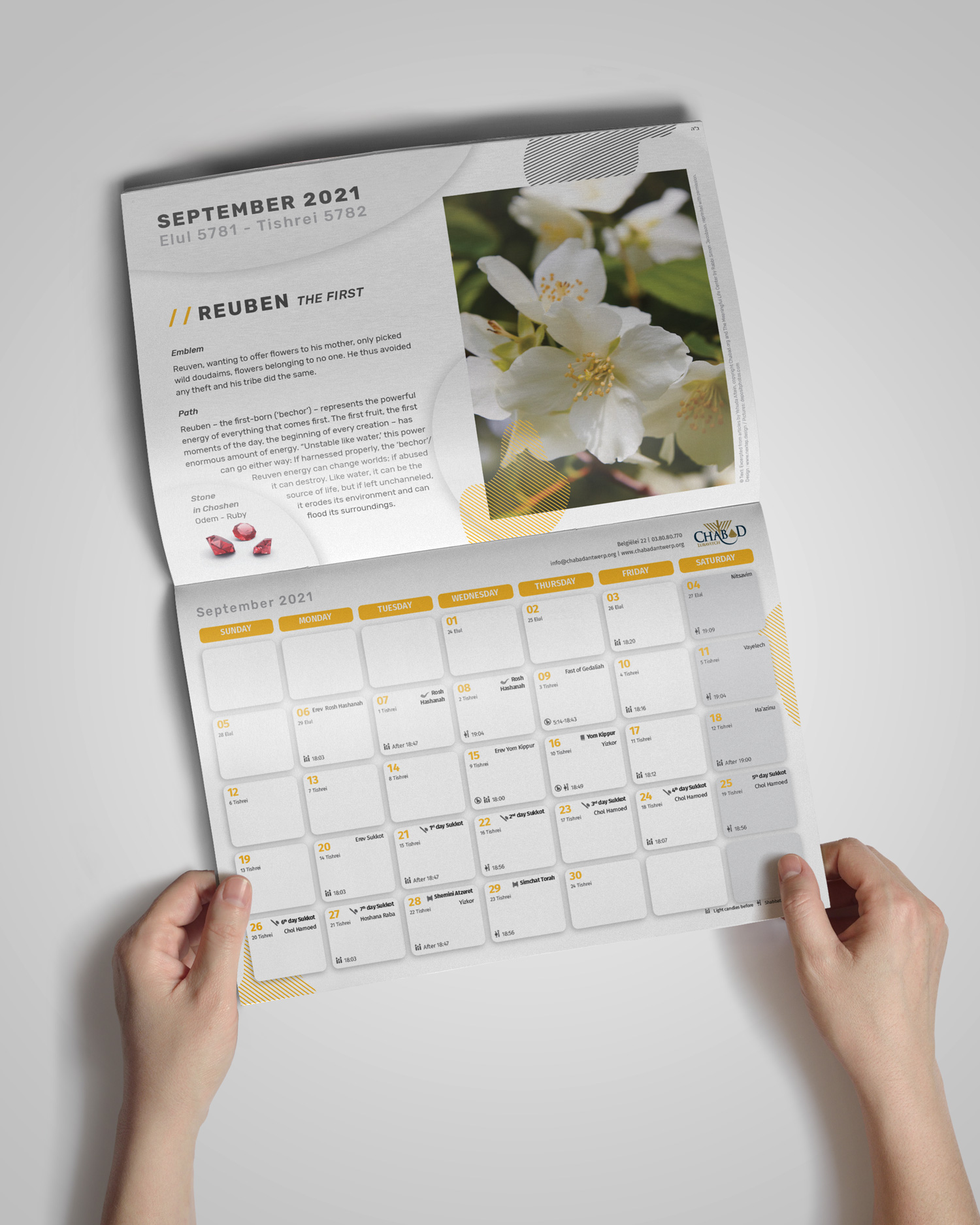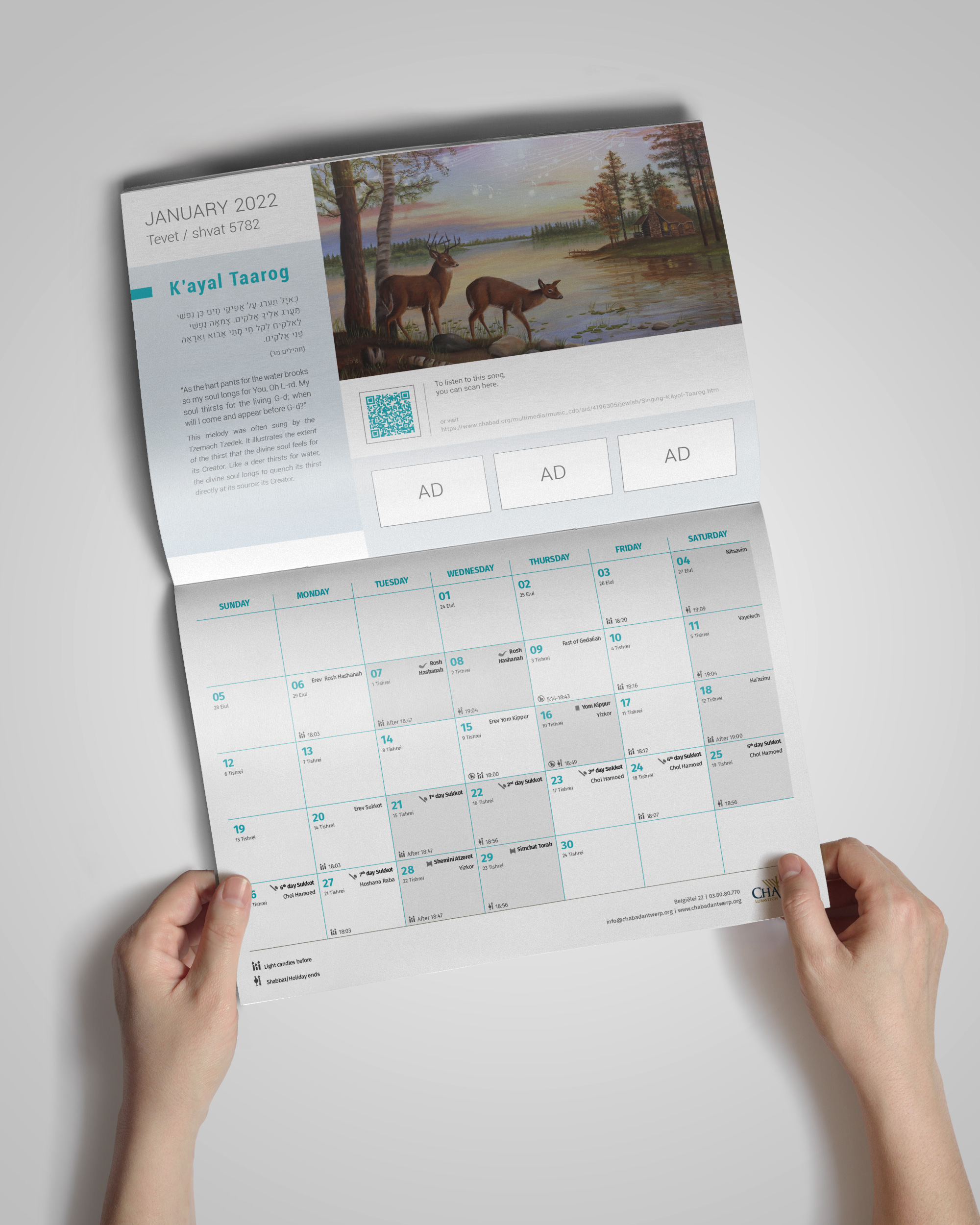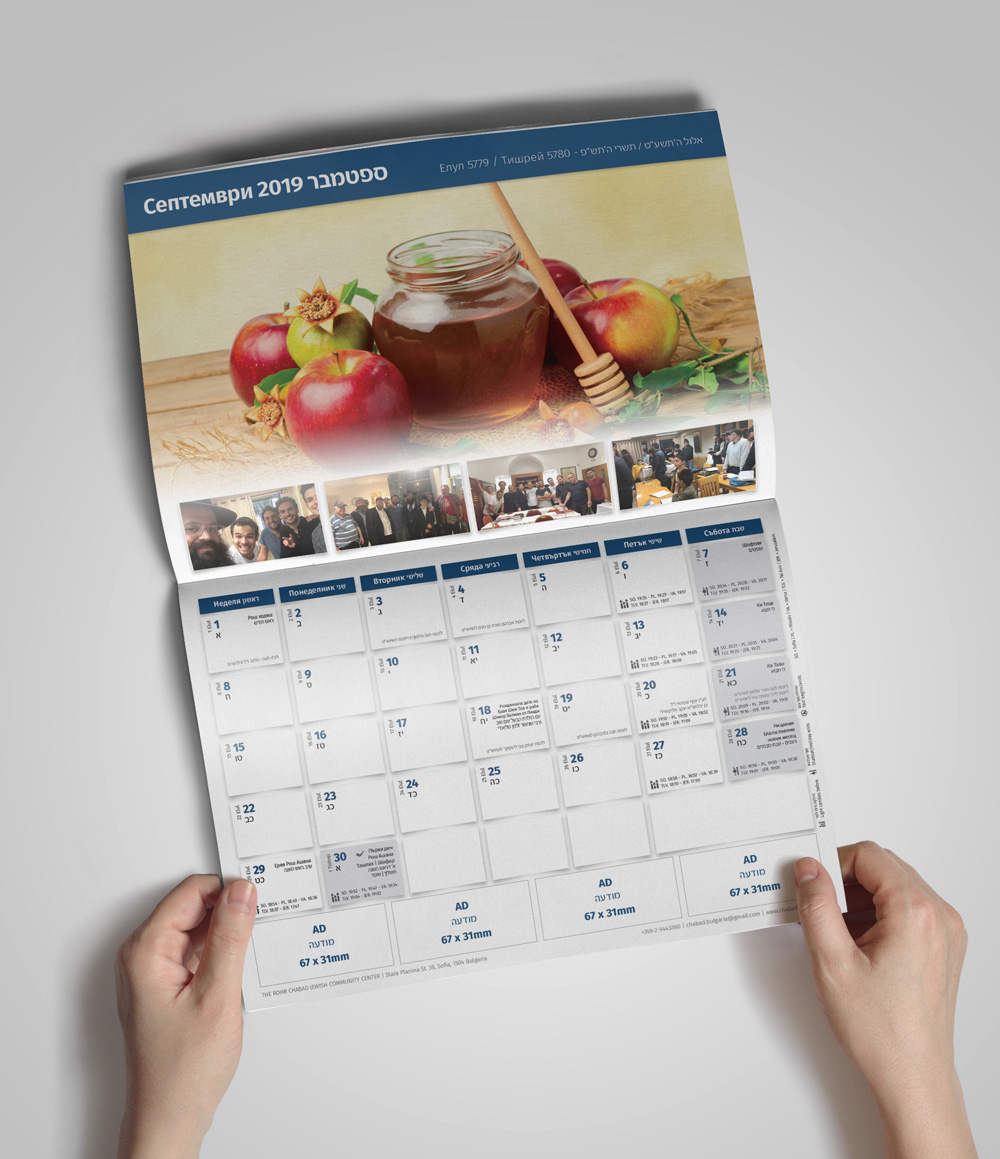 Customize your calendar with a variety of designs and options
Here is a large choice of covers. Some of them are matching better with some themes.
Here you can see a variety of design for top part of every month. Some of them are specific themes, and some of them are with custom pictures.
Please feel free to contact us if you would like a more specific combination, design or if you have questions.
Following designs are for 4 blank pages: introduction pages (pages 2-3) and custom pages (4-5, middle or 30-31).
You can choose how you would like the jewish date to appear: left/right, hebrew and/or english. Some of the choices are with extra fee.
We can add in daily boxes: birthdays & yahrtseits of members of your community/school and/or activities icons. for example lunch & learn icon on tuesdays, some thursdays JLI icon etc.
Let's Connect
Together we can create something inspirational
HERE IS HOW OUR CALENDAR DESIGN PROCESS WORKS
Order
You send your order with all your choices of cover, monthly theme, design etc. We plan the project as per the deadlines and divide it in milestones. Sometimes, we raise few questions for the purpose of clarification at this stage.
Send files
After reception of your order we will send you a list of all files needed. For example, translated text, high resolution logo, text for introduction pages, custom pictures etc. Once all files are collected by you, you can send them to us by dropbox, drive or wetransfer.
Design
We start on the project with the design of one month, including all its components as requested in order: chosen theme, pictures, logos, candle lighting times. At this stage, we will send you a first pdf and sizes for ads (if relevant).
Design Review
Quality being the center of activities, every design has to pass the quality test so you receive the accurate design. We make sure you are satisfied of the design delivered. 3 rounds of changes are included.
Layout
Based on approved design of first month and all sent files, we will layout complete calendar, custom pages, cover and back cover.
Layout Review
We will gather the feedback, structure it, and implement the needed changes to establish an approval process. 3 rounds of changes are included.
Final Approval
The big day when you get to see your dream coming alive of having your own customized calendar. After receiving payment or proof of payment, we provide you with high resolution pdf ready to be printed.